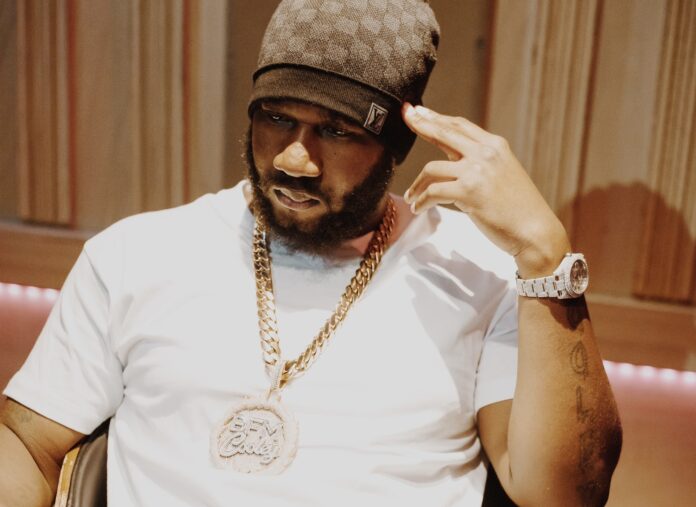 A young 11-year-old had big dreams of becoming Hip-Hop's next sound and influencing rap culture. That young boy grew up to be Hip-Hop's next artist BFM Cooley. Florida-raised, BFM Cooley took inspiration from Gucci Mane, Jeezy, and Gotti to influence his sound and production. With straight bars, cold beats, and an unforgettable music style BFM Cooley chooses to carve his own lane within the rap world. And his new single 'Taking Off' shows how his original sound makes waves on our stations.
His versatile sound has taken notice from the likes of EST GEE and Reazy Renegade, who would soon collaborate on future projects with Cooley. Cooley says "working with GEE and Renegade was a straight vibe and it's always love and turn up vibes with each other". Cooley hopes to work with his top artists Icewear Vezzo, Future, and Metro Boomin to create that smooth vibe and club banger his fans always appreciate.
Always with that hustle mindset, BFM Cooley has many business ventures stacked up including his own label Blacc Flame Musiq. Calling the shots for his own label is not an easy feat for the entrepreneur. Cooley reminds us there are cons to an independent label as he remarks, "it's more complicated and taxing to build the right team and sources up from the bottom because you're gonna lose way more than gain." But grinding has always been part of the process. Between investing in stocks and properties, Cooley makes sure his money is always stacked. With his label on his back and supporters right behind BFM Cooley shows us he is not letting up anytime soon.
Go Check out 'Taking Off' out now and follow him on social media @bfm_cooley!