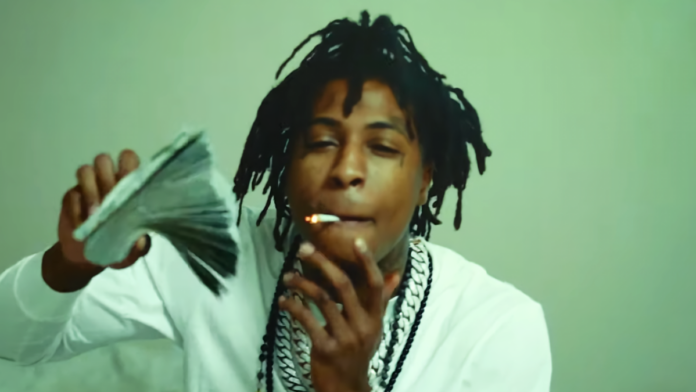 NBA YoungBoy's hopes of being taken off house arrest may be in jeopardy after he was reportedly caught trying to fake a drug test.
According to AllHipHop, the Baton Rouge native used someone else's urine sample and attempted to pass it off as his own during a legally-required drug test in late July.
When YoungBoy's plan was foiled and he was forced to provide a legitimate urine sample, he tested positive for THC, the main psychoactive compound found in marijuana.
Court documents allege the 22-year-old, who was found not guilty on federal gun charges in Los Angeles on July 15, used a device to fill the testing cup with someone else's clean urine.
When the observing officer noticed the device and confronted him, YoungBoy Never Broke Again denied the allegation and snook out of the premises without permission.
The following day, he provided a legitimate urine sample, which came up positive. Upon questioning, the Top rapper confessed to using a CBD vape pen throughout his pretrial supervision.
He also claimed he took an at-home drug test the week before and panicked when it tested positive for THC, fearing he'd violate the terms of his pretrial release.