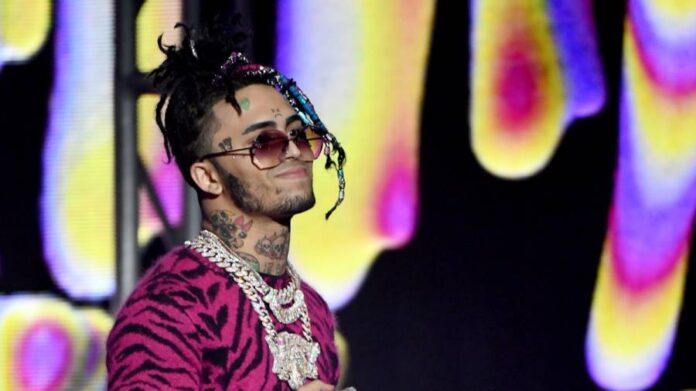 Lil Pump has revealed that the Powerpuff Girls tattoo on his neck is meant to commemorate a busy month of sexual activity early on in his career.
Speaking to Inked Magazine, the 21-year-old rapper discussed the unique ink he's collected over the years, with one piece in particular, which he had done during the rollout for his 2019 album Harverd Dropout, holding a special place in his heart.
"I got that Powerpuff Girls tattoo around when I dropped Harverd Dropout," Pump explained. "For that whole month I was having threesomes, like, every single day. So that was the reason I got the Powerpuff Girls on my neck. It was an amazing month."
Elsewhere in the interview, Pump disclosed that he recently took a trip back to his family's home country of Colombia, and said he developed quite a penchant for salmon.
"It was amazing," Lil Pump said of the trip. "I was eating very, very good food, like, salmon on salmon on salmon, boy! Shit felt amazing! And then I was eating bandeja paisa, and I love bandeja paisa, but it's different when you eat it from your hometown.
He added: "That shit's just really good. I just enjoyed the food a lot. And man, the salmon over there… crazy!"